Our

Services


Video Production




Want to make a commercial or a Music Video? Record a concert or make a training video for your employees? Do you want your business or idea shown to the world? Room With A View Productions is the answer. As a joint video production and audio mastering facility, we have the crew and the equipment to be the solution to your video needs. Call us to discuss your project!





Commercial Photography
$45 an hour for commercial photography--we bring our own lighting setup, reflectors, tripods and our NikonD7000 hooks up to a viewing monitor so you can see the shots before they are taken. We also offer post (photo editing, touchup, graphics) and can send you the data on either a dvd or through our dropbox (or both)!
Some of our other services include:
Video Production (Documentaries, narrative,
marketing, TV spots, instructional and educational events.
Event recording (concerts and shows).
DVD duplication (non-copyrighted material).
Digital Video Editing.
Analog to Digital Video/Audio transfers.
Video/Audio Restoration.
Graphics work.
Full audio-for-video work including video laybacks and
mix to pix.
Audio mastering and noise reduction.
Audio mastering and noise reduction.
On location audio recording for CD or DVD production,
stereo or multitrack
File Uploads
Don't see what you need listed above? Contact us for consultations on additional services 440.775.3681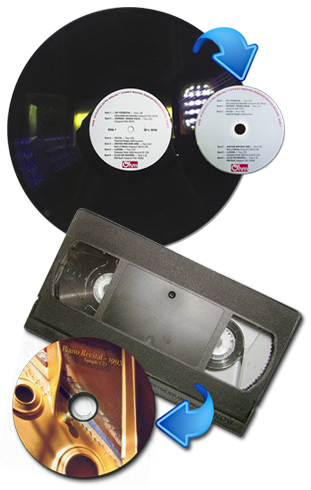 | Services | Price | Details |
| --- | --- | --- |
| High-Definition On-Location Video Recording | $100.00/hour | Minimum of 1/2 hour. This is the price for one Videographer and one camera. Additional personnel and/or equipment will be billed at a 40% higher rate. Additional transportation charges may apply. |
| Commercial TV Production | Price by Inquiry | Includes one 1 proof DVD of the commercial. If additional copies of the commercial are required they will be provided at our normal rates. There may be additional charges for transportation or additional post-production if requested by the client. |
| Video Post-Production and Editing | $80.00 per hour | Minimum of 1/2 hour |
| Digital Transfers, Direct Analog Transfers, or Format Conversions | $40.00/hour | Direct one-to-one transfer, with no alterations to content. Minimum of 1/2 hour |
| Scriptwriting or Rewriting | $40.00/hour | Proofs must be approved by client in person or via e-mail. Minimum of 1/2 hour |
| Blank Media Prices | DV Tapes:$12.50/each | Proofs must be approved by client in person or via e-mail. Minimum of 1/2 hour |
Logo Branding/Design Work
We can work with you on branding your company identity through creating logo's, web design and more. Inquire about our graphic design work.